Le The Abyss est une crypto-monnaie utilisée dans le monde entier. Utilisez ce convertisseur de monnaie The Abyss pour savoir combien fait 1 ABYSS dans toutes les devises du monde et les monnaies de la planète, que ce soit les monnaies européennes, les monnaies asiatiques, les monnaies africaines, les monnaies orientales, les monnaies océaniques ou les monnaies d'amérique du sud. La valeur indiquée de The Abyss est la valeur en temps réel de ABYSS. Grâce à ce convertisseur ABYSS, vous pourrez convertir et échanger votre argent The Abyss. Utilisez les tableaux de valeurs ABYSS ci-dessous pour connaître le taux de change du The Abyss et calculer le montant d'argent en ABYSS.
Convertisseur The Abyss => Monnaies du Monde entier / ABYSS => Monnaies du Monde entier
Comment changer ABYSS en d'autres monnaies ? Comment convertir The vers des devises internationales ou crypto ?

Pour changer vos Thes ou juste un The, vous avez plusieurs choix. Soit vous allez dans un bureau de change que vous trouverez dans les aéroports et les centre-villes des capitales, soit vous pouvez contacter votre banque pour réaliser le change (pensez à les prévenir 48H à l'avance pour qu'ils préparent des billets étrangers). Si vous voulez changer en crypto-monnaie, vous devez utiliser les plate-formes en ligne les plus populaires comme Binance pour faire la conversion des ABYSS.

Dans tous les cas il est primordial de regarder le taux de change ABYSS pour être certain d'avoir le meilleur prix. Regardez aussi les frais de change qui peuvent être très importants et n'hésitez pas à négocier le taux, le but c'est d'obtenir un maximum de devises à partir de de votre somme en The. Les bijouteries proposent parfois les meilleurs tarifs !

Vous pouvez aussi faire une convertion des Manat Turkmènes en CRV, changer vos Lempira Hondurien en Filecoin, obtenir le taux de change GNO BAT ou bien encore convertir Dobra de Sao Tomé-et-Principe en Paxos Gold. Et pourquoi pas rentrer ENFIN dans le monde incroyable des crypto et faire fortune en découvrant les valeurs TFUEL en Cosmos ? L'univers des devises internationales et de la richesse s'ouvrent à vous !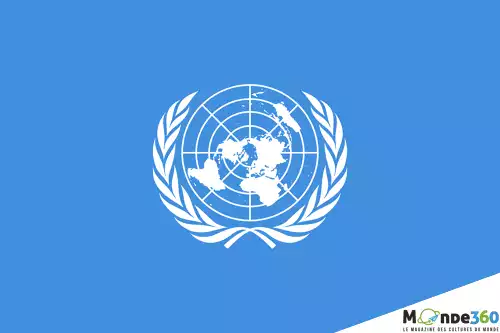 Combien vaut 1 The Abyss ? Combien vaut 1 ABYSS ?
Émirats Arabes Unis

0,04 AED (Dirham des Émirats Arabes Unis)

Afghanistan

0,82 AFN (Afghani Afghan)

Albanie

1,04 ALL (Lek Albanais)

Arménie

4,03 AMD (Dram Arménien)

Antilles Néerlandaises

0,02 ANG (Florin des Antilles Néerlandaises)

Angola

8,63 AOA (Kwanza Angolais)

Argentine

3,64 ARS (Peso Argentin)

Australie

0,02 AUD (Dollar Australien)

Aruba

0,02 AWG (Florin Arubais)

Azerbaïdjan

0,02 AZN (Manat Azerbaïdjanais)

Bosnie-Herzégovine

0,02 BAM (Mark Convertible)

Barbade

0,02 BBD (Dollar Barbadien)

Bangladesh

1,14 BDT (Taka Bangladais)

Bulgarie

0,02 BGN (Lev Bulgare)

Bahreïn

0,00 BHD (Dinar de Bahreïn)

Burundi

29,55 BIF (Franc Burundais)

Bermudes

0,01 BMD (Dollar des Bermudes)

Brunéi

0,01 BND (Dollar de Brunei)

Bolivie

0,07 BOB (Boliviano Bolivien)

Brésil

0,05 BRL (Réal Brésilien)

Bahamas

0,01 BSD (Dollar des Bahamas)

Bhoutan

0,87 BTN (Ngultrum Bhoutanais)

Botswana

0,14 BWP (Pula Botswanais)

Biélorussie

0,03 BYN (Nouveau Rouble Biélorusse)

Belize

0,02 BZD (Dollar de Belize)

Canada

0,01 CAD (Dollar Canadien)

République démocratique du Congo

25,87 CDF (Franc Congolais)

Suisse

0,01 CHF (Franc Suisse)

Chili

0,00 CLF (Unité d'investissement Chilien (Unidad de Fomento))

Chili

9,26 CLP (Peso Chilien)

Chine

0,08 CNH (Yuan offshore Chinois)

Chine

0,08 CNY (Yuan Renminbi Chinois)

Colombie

40,81 COP (Peso Colombien)

Costa Rica

5,56 CRC (Colon du Costa Rica)

Cuba

0,01 CUC (Peso Cubain Convertible)

Cuba

0,27 CUP (Peso Cubain)

Cap-Vert

1,08 CVE (Escudo du Cap-Vert)

République Tchèque

0,24 CZK (Couronne Tchèque)

Djibouti

1,86 DJF (Franc de Djibouti)

Danemark

0,07 DKK (Couronne Danoise)

République Dominicaine

0,59 DOP (Peso Dominicain)

Algérie

1,43 DZD (Dinar Algérien)

Égypte

0,32 EGP (Livre Egyptienne)

Érythrée

0,16 ERN (Nakfa Érythréen)

Éthiopie

0,58 ETB (Birr Éthiopien)

Union Européenne

0,01 EUR (Euro Européen)

Fidji

0,02 FJD (Dollar de Fidji)

Îles Malouines

0,01 FKP (Livre des Îles Malouines)

Royaume-Uni

0,01 GBP (Livre Sterling)

Géorgie

0,03 GEL (Lari Géorgien )

Guernesey

0,01 GGP (Livre de Guernesey)

Ghana

0,12 GHS (Cedi Ghanéen)

Gibraltar

0,01 GIP (Livre de Gibraltar)

Gambie

0,64 GMD (Dalasi Gambien)

Guinée

89,73 GNF (Franc Guinéen)

Guatemala

0,08 GTQ (Quetzal Guatémaltèque)

Guyana

2,18 GYD (Dollar Guyanien)

Hong-Kong

0,08 HKD (Dollar de Hong Kong)

Honduras

0,26 HNL (Lempira Hondurien)

Croatie

0,07 HRK (Kuna Croate)

Haïti

1,41 HTG (Gourde Haïtienne)

Hongrie

3,79 HUF (Forint Hongrois)

Indonésie

160,31 IDR (Rupiah Indonésien)

Israël

0,04 ILS (Shekel Israélien)

Île de Man

0,01 IMP (Livre Mannoise)

Inde

0,86 INR (Roupie Indienne)

Irak

13,64 IQD (Dinar Irakien)

Iran

439,98 IRR (Rial Iranien)

Islande

1,42 ISK (Couronne Islandaise)

Jersey

0,01 JEP (Livre de Jersey)

Jamaïque

1,61 JMD (Dollar Jamaïcain)

Jordanie

0,01 JOD (Dinar Jordanien)

Japon

1,54 JPY (Yen Japonais)

Kenya

1,53 KES (Shilling Kényan)

Kirghizstan

0,92 KGS (Som Kirghize)

Cambodge

42,87 KHR (Riel Cambodgien)

Comores

4,81 KMF (Franc Comorien)

Corée du Nord

9,37 KPW (Won Nord-Coréen)

Corée du Sud

13,95 KRW (Won Sud-Coréen)

Koweït

0,00 KWD (Dinar Koweïtien)

Îles Caïmans

0,01 KYD (Dollar des îles Caïmans)

Kazakhstan

4,97 KZT (Tenge Kazakhstanais)

Laos

209,24 LAK (Kip Lao)

Liban

156,58 LBP (Livre Libanaise)

Sri Lanka

3,39 LKR (Roupie Srilankaise)

Libéria

1,94 LRD (Dollar Libérien)

Lesotho

0,20 LSL (Loti Lésothien)

Libye

0,05 LYD (Dinar Libyen)

Maroc

0,11 MAD (Dirham Marocain)

Moldavie

0,19 MDL (Leu Moldave)

Madagascar

47,20 MGA (Ariary Malgache)

Macédoine du Nord

0,60 MKD (Denar Macédonien)

Myanmar - Birmanie

21,88 MMK (Kyat Birman)

Mongolie

35,93 MNT (Tugrik Mongol)

Macao

0,08 MOP (Pataca Macanais)

Mauritanie

0,40 MRU (Ouguiya Mauritanienne)

Maurice

0,46 MUR (Roupie Mauricienne)

Maldives

0,16 MVR (Rufiyaa Maldivien)

Malawi

11,35 MWK (Kwacha Malawien)

Mexique

0,18 MXN (Peso Mexicain)

Malaisie

0,05 MYR (Ringgit Malaisien)

Mozambique

0,67 MZN (Metical Mozambicain)

Namibie

0,20 NAD (Dollar Namibien)

Nigéria

8,00 NGN (Naira Nigérien)

Nicaragua

0,38 NIO (Cordoba d'or Nicaraguayen)

Norvège

0,11 NOK (Couronne Norvégienne)

Népal

1,39 NPR (Roupie Népalaise)

Nouvelle-Zélande

0,02 NZD (Dollar Néo-Zélandais)

Oman

0,00 OMR (Rial Omanais)

Panamá

0,01 PAB (Balboa Panaméen)

Pérou

0,04 PEN (Nuevo Sol Péruvien)

Papouasie-Nouvelle-Guinée

0,04 PGK (Kina de Papouasie-Nouvelle-Guinée)

Philippines

0,59 PHP (Peso Philippin)

Pakistan

3,03 PKR (Roupie Pakistanaise)

Pologne

0,05 PLN (Złoty Polonais)

Paraguay

75,86 PYG (Guaraní Paraguayen)

Qatar

0,04 QAR (Riyal Qatari)

Roumanie

0,05 RON (Leu Roumain)

Serbie

1,15 RSD (Dinar Serbe)

Russie

1,00 RUB (Rouble Russe)

Rwanda

12,50 RWF (Franc Rwandais)

Arabie Saoudite

0,04 SAR (Riyal Saoudien)

Îles Salomon

0,09 SBD (Dollar des îles Salomon)

Seychelles

0,14 SCR (Roupie Seychelloise)

Soudan

6,26 SDG (Livre Soudanaise)

Suède

0,12 SEK (Couronne Suédoise)

Singapour

0,01 SGD (Dollar de Singapour)

Sainte-Hélène (Sainte-Hélène, Ascension et Tristan da Cunha)

0,01 SHP (Livre de Sainte-Hélène)

Sierra Leone

218,36 SLL (Leone du Sierra Leone)

Somalie

5,95 SOS (Shilling Somalien)

Suriname

0,40 SRD (Dollar du Suriname)

Soudan du Sud

1,36 SSP (Livre Sud-Soudanaise)

Sao Tomé-et-Principe

0,24 STN (Dobra de Sao Tomé-et-Principe)

Salvador

0,09 SVC (Colon Salvadorien)

Syrie

26,16 SYP (Livre Syrienne)

Eswatini / Swaziland

0,20 SZL (Lilangeni Swazi)

Thaïlande

0,38 THB (Baht Thaïlandais)

Tadjikistan

0,11 TJS (Somoni Tadjik)

Turkménistan

0,04 TMT (Manat Turkmène)

Tunisie

0,03 TND (Dinar Tunisien)

Tonga

0,02 TOP (Pa'anga de Tonga)

Turquie

0,28 TRY (Livre Turque)

Trinité-et-Tobago

0,07 TTD (Dollar Trinidadien)

Taïwan

0,33 TWD (Nouveau Dollar de Taïwan)

Tanzanie

26,09 TZS (Shilling Tanzanien)

Ukraine

0,38 UAH (Hryvnia Ukrainien)

Ouganda

39,12 UGX (Shilling Ougandais)

États-Unis

0,01 USD (Dollar des États-Unis)

Uruguay

0,40 UYU (Peso Uruguayen)

Ouzbékistan

127,03 UZS (Sum Ouzbek)

Venezuela

0,35 VES (Bolívar souverain Vénézuélien)

Vietnam

253,30 VND (Dong Vietnamien)

Vanuatu

1,24 VUV (Vatu de Vanuatu)

Samoa

0,03 WST (Tala Samoan)

Franc CFA (CEMAC)

6,41 XAF (Franc CFA (CEMAC))

Monde Entier

0,00 XAG (Once d'Argent)

Monde Entier

0,00 XAU (Once d'Or)

Dollar des Caraïbes Orientales

0,03 XCD (Dollar des Caraïbes Orientales)

Monde Entier

0,01 XDR (Droits de tirage spéciaux (FMI))

Franc CFA (UEMOA)

6,41 XOF (Franc CFA (UEMOA))

Monde Entier

0,00 XPD (Once de Palladium)

Franc Pacifique

1,17 XPF (Franc Pacifique)

Monde Entier

0,00 XPT (Once de Platinum)

Yémen

2,61 YER (Riyal Yéménite)

Afrique du Sud

0,20 ZAR (Rand Sud-Africain)

Zambie

0,22 ZMW (Kwacha de Zambie)

Zimbabwe

3,35 ZWL (Dollar du Zimbabwe)

Tuvalu

0,02 TVD (Dollar des Tuvalu)

Transnistrie (Moldavie)

1,00 PRB (Rouble de Transnistrie)
Combien vaut 1 The Abyss => Crypto-Monnaies ? Combien vaut 1 ABYSS => Crypto-Monnaies ?
Crypto BTC (Bitcoin)

0,00 BTC (Bitcoin)

Crypto LTC (Litecoin)

0,00 LTC (Litecoin)

Crypto XRP (Ripple)

0,02 XRP (Ripple)

Crypto USDT (Tether)

0,01 USDT (Tether)

Crypto DOGE (DogeCoin)

0,17 DOGE (DogeCoin)

Crypto ETH (Ethereum)

0,00 ETH (Ethereum)

Crypto XLM (Stellar Lumens)

0,09 XLM (Stellar Lumens)

Crypto DASH (Dash)

0,00 DASH (Dash)

Crypto XMR (Monero)

0,00 XMR (Monero)

Crypto XCN (Cryptonite)

13,63 XCN (Cryptonite)

Crypto AMP (Synereo)

6,06 AMP (Synereo)

Crypto BAT (Basic Attention Token)

0,06 BAT (Basic Attention Token)

Crypto LEO (LEOcoin)

0,00 LEO (LEOcoin)

Crypto ETC (Ethereum Classic)

0,00 ETC (Ethereum Classic)

Crypto ZEC (Zcash)

0,00 ZEC (Zcash)

Crypto ATOM (Cosmos)

0,00 ATOM (Cosmos)

Crypto BNB (Binance Coin)

0,00 BNB (Binance Coin)

Crypto STX (Stox)

0,02 STX (Stox)

Crypto WBTC (WBTC)

0,00 WBTC (WBTC)

Crypto WAVES (Waves)

0,01 WAVES (Waves)

Crypto DOT (Polkadot)

0,00 DOT (Polkadot)

Crypto GRT (The Graph )

0,12 GRT (The Graph )

Crypto LUNA (Luna Coin)

0,03 LUNA (Luna Coin)

Crypto SAND (SAND)

0,04 SAND (SAND)

Crypto EOS (EOS)

0,02 EOS (EOS)

Crypto XTZ (Tezos (Pre-Launch))

0,02 XTZ (Tezos (Pre-Launch))

Crypto UNI (Uniswap)

0,00 UNI (Uniswap)

Crypto NEO (NEO)

0,00 NEO (NEO)

Crypto MANA (Decentraland)

0,04 MANA (Decentraland)

Crypto BCH (Bitcoin Cash)

0,00 BCH (Bitcoin Cash)

Crypto RUNE (RUNE)

0,01 RUNE (RUNE)

Crypto UST (UST)

0,83 UST (UST)

Crypto LRC (Loopring)

0,06 LRC (Loopring)

Crypto TRX (TRON)

0,13 TRX (TRON)

Crypto LINK (ChainLink)

0,00 LINK (ChainLink)

Crypto ADA (Cardano)

0,04 ADA (Cardano)

Crypto ENJ (Enjin Coin)

0,05 ENJ (Enjin Coin)

Crypto VET (VeChain)

0,61 VET (VeChain)

Crypto FIL (Filecoin [Futures])

0,00 FIL (Filecoin [Futures])

Crypto DAI (DAI (Multi-collateral))

0,01 DAI (DAI (Multi-collateral))

Crypto MKR (Maker)

0,00 MKR (Maker)

Crypto SOL (SOL)

0,00 SOL (SOL)

Crypto THETA (Theta Token)

0,02 THETA (Theta Token)

Crypto KCS (KuCoin Shares)

0,00 KCS (KuCoin Shares)

Crypto ZIL (Zilliqa)

0,61 ZIL (Zilliqa)

Crypto HT (Huobi Token)

0,00 HT (Huobi Token)

Crypto TUSD (True USD)

0,01 TUSD (True USD)

Crypto OKB (OKB)

0,00 OKB (OKB)

Crypto NEXO (Nexo)

0,02 NEXO (Nexo)

Crypto FTM (FTM)

0,06 FTM (FTM)

Crypto FTT (FTX Token)

0,01 FTT (FTX Token)

Crypto USDC (USDC)

0,01 USDC (USDC)

Crypto QNT (Quant)

0,00 QNT (Quant)

Crypto MEX (MEX)

986,38 MEX (MEX)

Crypto SNX (Synthetix Network Token)

0,01 SNX (Synthetix Network Token)

Crypto CRO (Crypto.com Chain)

0,21 CRO (Crypto.com Chain)

Crypto BTT (BitTorrent)

26 713,58 BTT (BitTorrent)

Crypto ONE (Menlo One)

1,06 ONE (Menlo One)

Crypto TFUEL (TFUEL)

0,32 TFUEL (TFUEL)

Crypto MATIC (MATIC)

0,02 MATIC (MATIC)

Crypto AXS (AXS)

0,00 AXS (AXS)

Crypto BUSD (Binance USD)

0,01 BUSD (Binance USD)

Crypto ALGO (Algorand)

0,11 ALGO (Algorand)

Crypto CHZ (CHZ)

0,18 CHZ (CHZ)

Crypto KSM (KSM)

0,00 KSM (KSM)

Crypto HNT (HNT)

0,01 HNT (HNT)

Crypto HBAR (HBAR)

0,21 HBAR (HBAR)

Crypto FXS (FXS)

0,00 FXS (FXS)

Crypto KLAY (KLAY)

0,10 KLAY (KLAY)

Crypto AR (AR)

0,00 AR (AR)

Crypto LDO (LDO)

0,01 LDO (LDO)

Crypto XEC (XEC)

436,46 XEC (XEC)

Crypto CVX (CVX)

0,00 CVX (CVX)

Crypto FLOW (FLOW)

0,02 FLOW (FLOW)

Crypto DFI (DFI)

0,03 DFI (DFI)

Crypto CELO (CELO)

0,02 CELO (CELO)

Crypto AVAX (AVAX)

0,00 AVAX (AVAX)

Crypto EGLD (EGLD)

0,00 EGLD (EGLD)

Crypto GALA (GALA)

0,79 GALA (GALA)

Crypto CAKE (CAKE)

0,01 CAKE (CAKE)

Crypto AAVE (AAVE)

0,00 AAVE (AAVE)

Crypto NEAR (NEAR)

0,01 NEAR (NEAR)

Crypto XRD (XRD)

0,18 XRD (XRD)

Crypto ICP (ICP)

0,00 ICP (ICP)

Crypto SHIB (Shiba Inu)

1 438,30 SHIB (Shiba Inu)

Crypto GMT (Mercury Protocol)

0,07 GMT (Mercury Protocol)

Crypto STETH (STETH)

0,00 STETH (STETH)

Crypto MIM (MIM)

0,01 MIM (MIM)

Crypto OSMO (OSMO)

0,03 OSMO (OSMO)

Crypto HBTC (HBTC)

0,00 HBTC (HBTC)

Crypto APE (APE)

0,01 APE (APE)